Getting started¶
Hasura helps you build applications quickly. Hasura provides APIs for common use cases (data, auth, filestore) and allows you to build your custom microservices easily too.
This getting started guide will help you grok Hasura and will get you off the ground with your first running application in a few minutes.
There are 3 core concepts that drive everything you do with Hasura. Hasura projects, Hasura clusters and deploying your project to the cluster. The hasura CLI tool is required to run and manage everything in Hasura.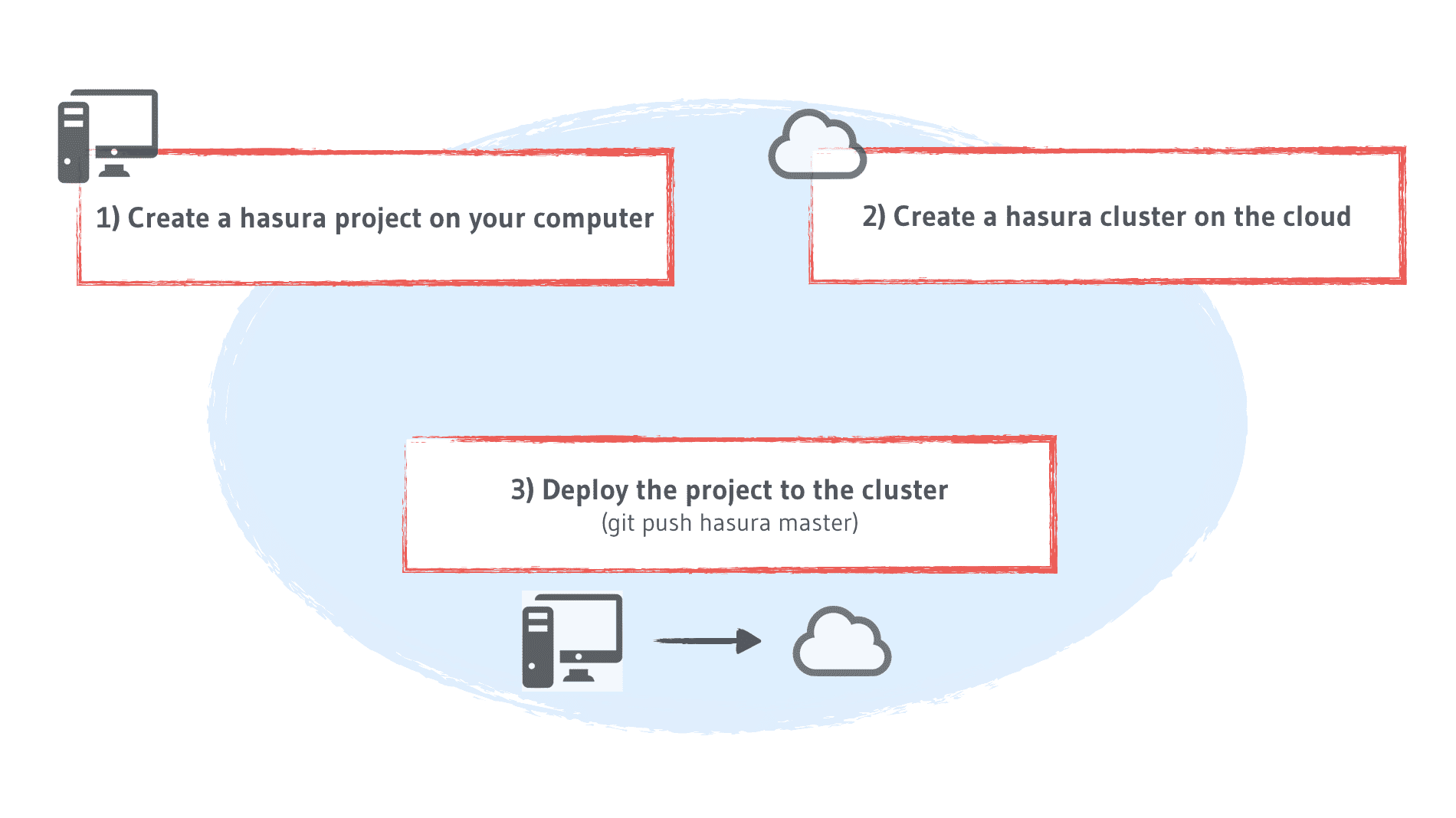 Thank you for your feedback!